Cable Networking in Edmonton
Service Information
Electrical wiring is an electrical installation of cables and associated devices such as, switches, distribution boards, panels, powerlines, sockets, lightings, and etc.
Commercial Electrical wiring for service distribution and supply

Residential Electrical wiring for service distribution and supply

Wiring for all types of Residential electrical receptacles, outlets and plugs

Wiring for all types of Commercial electrical receptacles, outlets and plugs

Power supply and wiring for all Equipment's, Machines, Motors and Devices

Air condition (A/C) wiring, furnace wiring

Aluminum wiring Plugs and switches pig-tailing

Wiring for Arc- Fault breakers, GFCI (GFI) receptacles

Wiring surge protectors, smoke detector, carbon monoxide and all other devices

Underground and overhead wiring and installations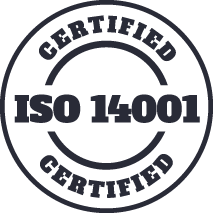 We are committed to providing high quality electrical services and installations and ensuring 100% customer satisfaction. Our installations and wirings are according to The Canadian Electrical Code and Alberta Electrical Regulations. We operate our business based on these goals of customer satisfaction and high quality electrical standards.
We are experienced, trustworthy, safety conscious, and always dependable. We have WCB coverage and carry liability insurance with $2,000,000.00 coverage to protect your interests. All it takes is a quick call from you, to have our electrical estimator visit your Edmonton home, office, business, or project site. We look forward to providing you with some of the best electrical services in Edmonton. With over 20 years of professional electric service that can be counted on to provide excellent electrical services with fair prices. Reach out to us.
Do you need help with electrical maintenance? Fill out this form to get in touch.
7911 105 Avenue NW Edmonton AB T6A 3G9