Edmonton ELECTRICAL INSTALLATION SERVICES
As Edmonton electrical contractor, we offer all types of electrical installations from commercial electrical wirings to residential electrical installations. Contact our Edmonton electricians for FREE quote on any electrical installations.
Find an Electrician Near Me?
Electrical Maintenance and Repair Services
Our Edmonton electricians will help you will all types of residential and commercial electrical maintenances and repairs.  As Edmonton electrical contractor we offer special maintenances services for commercial facilities, residential buildings, organizational facilities, business, and more. Our electrical repairs and maintenances electricians will work with you on one-time electrical maintenances service or monthly and yearly electrical maintenance. We offer diverse and custom planes for electrical systems maintenances and repairs to best accommodate our customers' needs for electrical services and maintenances. followings are some of our electrical maintenance and repair services:
Lighting Systems Electrical Maintenance Services

Power Systems Electrical Maintenance Services

Organizational Electrical Maintenance Services

Governmental Electrical Maintenance Services

Commercial Electrical Maintenance Services

Residential Electrical Maintenance Services

Electrical Equipment Maintenance Services

Electrical Wirings Maintenance Services

Electrical Device Maintenance Services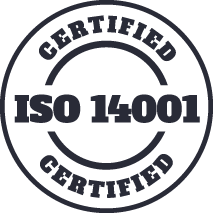 QUALITY ELECTRICAL SERVICES
We are committed to provide high quality electrical services and installations by ensuring 100% customer satisfaction and electrical installations and wirings according to The Canadian Electrical Code (CEC) and Alberta Electrical Regulations and operating our Edmonton electrical contractor business based on goals of customer satisfaction and high-quality electrical service's standards.
We are experienced, trustworthy, safety conscious, and always dependable and you can see this for yourself by checking our (A+) Rating BBB membership and great Google reviews from our thrilled and satisfied valued customers.
We have WCB coverage and are Licensed and Inured Edmonton Electrical contractor who thrive on serving Edmonton with our excellent electrical services and installations. All it takes is a quick call from you, to have our electrical estimator visit your home, office, business, or any electrical project and provide you with a detailed free upfront electrical quote. We look forward to providing you with some of the best electrical services in Edmonton. With decades of professional electric services that can be counted on to provide excellent electrical services with fair prices and on-time installations.
If you need any electrical services fill out this form. We are available on your schedule including weekends, evenings, and holidays to give you FREE electrical estimates.
8751 92A Avenue NW Edmonton AB T6C 1S7
24/7 Emergency Electrical Services