Electrical Lighting in Edmonton
Lighting Fixtures Installation in Edmonton
Looking for light fixtures installation in Edmonton Services? Our light fixtures installation in Edmonton technicians have been serving the greater area of Edmonton for years.
Service Information
Can Electric's Edmonton electrical technicians provide light fixture installations in Edmonton and the surrounding municipalities. Our technicians also offer scheduled or on-call lighting maintenance services, Edmonton for an array of installation, repair and maintenance services. Our professional technicians can bring out the ambiance and beauty you are looking for with our commercial and residential light fixtures installed at your Edmonton electrical project. We also install motion detectors, dimmers, time clocks, photocell, occupancy sensors, remote lighting controls, and security lighting. We do it all at Can Electric Ltd. So contact us for a quote on your electrical services or project requirements.
Residential Electrical services and installation for lighting and power

Commercial Electrical services and installation for lighting and power

Lighting Fixtures Repair and Installation Edmonton

All types of lighting repair, installations and maintenance with code compliance

light fixtures upgrade to LED lights and LED Lighting Service and Installation

lighting load coagulation and lighting load balancing

Recessed lighting wiring and installation/ LED lighting wiring and installation

Installing LED lighting systems and LED light Fixture

Ceiling fans and exhaust fan wiring and installation

Electrical wiring for Indoor LED Lighting/ Outdoor LED Lighting

Lighting expansions, upgrades, repairs and relocation

All types of crystal chandelier light fixtures

Wiring and installations for Light fixtures, track lights, sensor lights, spots lights

Wiring, installation and service High voltage and low voltage light fixtures

Troubleshooting all electrical lighting problems

Installing recessed lighting to increase both the function and aesthetic appeal of an existing home and office

Recessed lighting repair and installation Houston technicians (all types of fixture is flush with the ceiling/ decorative trim)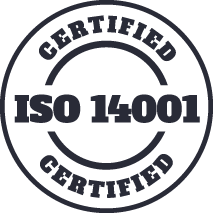 We are committed to providing high quality electrical services and installations and ensuring 100% customer satisfaction. Our installations and wirings are according to The Canadian Electrical Code and Alberta Electrical Regulations. We operate our business based on these goals of customer satisfaction and high quality electrical standards.
We are experienced, trustworthy, safety conscious, and always dependable. We have WCB coverage and carry liability insurance with $2,000,000.00 coverage to protect your interests. All it takes is a quick call from you, to have our electrical estimator visit your Edmonton home, office, business, or project site. We look forward to providing you with some of the best electrical services in Edmonton. With over 20 years of professional electric service that can be counted on to provide excellent electrical services with fair prices. Reach out to us.
Do you need help with electrical maintenance? Fill out this form to get in touch.
7911 105 Avenue NW Edmonton AB T6A 3G9