Edmonton Lighting Installation Services
Our Edmonton electrician services include lighting installations services for residential and commercial. As Edmonton electrical contractor we specialize on all types of traditional lights, decorative lights, and energy efficient lights.
Find an Electrician Near Me?
Lighting Installation Services 
Commercial Lighting Installations
As Edmonton commercial electrical contractor, our expert electricians offer wide range of lighting installations for commercial buildings both new build and renovations including lighting maintenances and repairs in Edmonton and surroundings areas. Our commercial electricians can help you with complete commercial lighting upgrades professionally, on-time, and minimum disruption to your business including working on evenings, weekends, and nights shifts to best accommodate your business operations and avoid disruptions. We offer commercial lighting installation services to Organizations, Auto Dealerships, Governments, Restaurants, Apartments, Retail Spaces, Hospitals, Schools, Factory, Office Buildings, Malls, Condos, and anyone who need commercial lighting installations.
As Edmonton electrical contractor services, we are complete resource for all your commercial lighting installations and supply including but not limited to lighting upgrades, lighting energy efficiency, lighting retrofits and lighting maintenance and more. Our Electricians will work on crating the best possible energy-saving solutions for your commercial facility, that is up to date on energy code and electrical code. Our Edmonton commercial lighting installations services covers both small and large commercial facilities and we have stablished great relationships with lighting suppliers both locally and nationally that make us an option for your commercial lighting supply, installations, and upgrades. When you hire us for your commercial lighting upgrades, improvements and new installations, our professional electricians will work to achieve the following targets, code compliances, affordability, Longevity, reliability, and energy efficiency for both interior and exterior lighting supplies, installations, replacements, and repair services.
Commercial Lighting Maintenances
Our Edmonton electrical contractor services include comprehensive commercial lighting maintenances and repairs to ensure your business is running with minimum interruptions. Our Electricians are experts and experienced in lighting repairs, lighting maintenances, lighting upgrades and lighting improvements. Can electric Ltd, certified electricians will visit your commercial facility to repair both interior lights and exterior lights including re-lamping, ballast replacements, lighting retrofits, lights replacements and lighting maintenances and electrical repair services.
Commercial Lighting Upgrades
Our Edmonton commercial lighting upgrades include fluorescent lighting upgrades, LED lighting upgrades, LED bulb upgrades, LED lamp upgrades, HID lighting upgrades, energy efficient lighting upgrades, lighting upgrade to automatic control, lighting dimming systems and more. Our Edmonton electricians specialize in latest lighting technologies for commercial lighting upgrades and installations with cutting edge energy efficient solutions.
Commercial Lighting Designs
Our Edmonton Electrical contractor service also include working with our customers on designing customized lighting for their commercial buildings considering functionality, longevity, energy efficiency, comfort, laminations, and cost efficiency. Our Edmonton electricians are committed to be a part of your business success by contributing and enhancing your business with commercial lighting designs and installations to create an appealing and comfortable ambient for your stuff and customers.
Commercial Lighting Retrofit
Our Professional Edmonton Electricians specialize in lighting retrofit and upgrades for your commercial space to bring your lighting up to date, safer, and more energy efficient. Contact us for your lighting retrofits which will help you save money and electricity  and create a more efficient and desirable environment for your business operations with our edmonton Comercial lighting retrofit. And you might be eligible to receive government incentives for your commercial lighting retrofits.
LED Lighting Retrofits
As Edmonton commercial electrical contractor, we can help you modernize and upgrade your lighting systems to meet most resent energy efficiency  and electrical code requirements with higher energy and safety standards and solutions. And you might be eligible to receive government rebates for your commercial lighting LED retrofits.
What's Lighting Retrofit: It is technology that electricians use to modernized and upgrade existing lighting systems to more energy efficient and safer lighting. This method is more convenient for commercial clients who are looking to save money while updating and upgrading their commercial lighting. If you want to find out if lighting retrofitting is good options for your commercial lighting upgrade contact our Edmonton electrical contractor services for FREE consultations and estimates.
Benefits of Lighting Upgrades, LED Lighting Conversions, and Lighting Retrofits: Energy Efficiency & Reduce Electric Bill (saving you up to 75% on energy costs), Longer Lasting (longevity up to 300,000 hours), Lower Maintenances, Government Energy Efficiency Rebates, Better Durability, Decrease HVAC costs, Professional Looks, Less Plotting, Environmentally Friendly, Brighter Lights, Better visibility, Uniform Laminations, Diversity of Colours Lightings, Enhanced use of Space,  and more.
Edmonton Commercial Lighting Services
Include but not limited to: [Smart lighting, Flood Lights, LED Lights, Wall Pack Lights, Strip Light Fixtures, Spots Lights, Multi-Head Recessed Lights, Track Lights,  Down Lights,  Accent Lights, High Bay Lights, Low Bay Lights, Wall Sconces, Sensor Lights, Photocell Lights, Garage Lights, Security Lights, Landscaping Lights, Swimming Pool Lights, Decorative Lights, Low Voltage Lights, High Voltage lights, Canopy Lights, Lamps, Panel Lights, Emergency Lights, DC Lights, Exit Lights, LED lightbulbs, HID Light Bulbs, Florescent Light Bulbs, Motion Activated Lights, Light Activated Lights, Voice Activated Lights, T12 Fixtures, T8 Fixtures, T5 Fixtures, T12 Lamps, T8 Lamps, T5 Lamps and a lot more.
Warehouse Lighting in Edmonton
As a leading commercial electrical contractor in Edmonton, our warehouse commercial lighting upgrades and retrofit are designed to help you make your business more efficient, cut on your energy spending at the same time creating brighter and more productive environment for your workers. Our professional Edmonton electricians are expert and reliable warehouse lighting Installers with speciality in lighting energy efficiency. As local electrical contractor, we are committed to become a part of your business growth and development with our energy efficient lighting solutions and installations. Give our electricians a call today to schedule a FREE onsite evaluations for your warehouse lighting upgrades and improvements with our comprehensive warehouse lighting solutions.
Occupancy Sensors and  Lighting Control Systems
Our electricians have the experience and knowledge to design, supply, and install your lighting control systems with occupancy sensors, motion sensors, voices sensors, smart lighting control panels, and timers controlled commercial lighting systems. Our electrical contractor services include inspecting and assessing your current lighting control systems and recommending the best possible solutions for your business and commercial building lighting control to improve your lighting and energy effieicncy. Our Edmonton electricians can help you save money, energy, and enhance your business operation by our lighting control solutions. Another part of our electrical contractor services is to automate your lighting control systems which include wide range of automated lighting control including wireless lighting controls, remote lighting controls, automatic lighting controls, dimming lighting controls, and more which will help improve your business operations and save you electricity and money. Send your request for lighting control upgrades to our commercial electrical services and ask one of our trained electricians about our smart lighting solutions and commercial lighting supply and installation services.
Residential Lighting Installations
Our Edmonton lighting installation services are professional on all types of lighting installations and repairs. As qualified residential electrical contractor we make sure that your lighting installations are done according to electrical code, safely, and on time with affordable rates while considering energy efficiency on your residential lighting design and installations.Our residential electricians are expert on all types of residential lighting installations and wirings for both indoor and outdoor including bathrooms, kitchen, Living rooms, foyers, home heather, basements, closets, swimming pools, undercabinet, Christmas, walkways, garages, patios, driveways, and more.
Residential Lighting Installations for New built
If you are building your dream home our electricians can help from start to the end to make sure your lighting wiring, design, and control system is most up to date with electrical code and current lighting technology. As Edmonton residential electricians, we have expert journeyman electricians in our teams who can help you with your lights by taking to accounts laminations, lighting efficiency, lighting switching & dimming and more.
Residential Lighting Installations for Renovations
As Edmonton renovation electrical contractor whatever lighting systems and no matter how old are lights in your resident, we can help you to modernize and upgrade your home's lights.  Our electrical renovating specialized electricians are here to help you with your residential lighting upgrade and like new light fixture installations or whole house lighting upgrade and wirings we are complete resource for all your residential lighting supply, installation, and designs considering electrical code, aesthetics, longevity, comfort, affordability, durability, and functionality.
Residential Lighting Repairs and Maintenance 
As local electrical contractor, we ensure we take care of all your household needs for electrical services including small and big electrical repairs and maintenances. Lighting repairs are important part of your home comfort and functionality that's why our Edmonton electricians are committed to serve you on your lighting repairs and improvements. Whatever your residential lighting project size and complexity you can count on our Edmonton electrical services to provide you with timely, affordable and quality lighting repair services. Our expert electricians can modernize and customize your interior and exterior lighting to add value and comfort to your home.
Residential lighting Installation and Supply
Our Residential lighting installation and supply include LED Lights, traditional lights,  strip lights, spots lights, under-cabinet lights, out door lights, chandelier lights, bathroom sconce lights, custom lights, ceiling light fixtures, wall scones, pendant lights, Recessed lighting, landscaping, special chandelier lights, motion lights, sensors lights, timer lights, photo cell lights, track lights, ceiling fans with lights, decoration lights, party lights, accent lights, Christmas lights, stairs lights, waterproof lights, sunna lights,  holiday lights, flood lights, task lighting, ambient lighting, special occasion lights, and more.
Smart Home Lighting Installations 
As part of our smart homes electrical wirings and installations services, we offer smart lighting systems installations for smart homes through our home automation programs. Our Edmonton electricians can help transfer from your traditional lighting systems to automatic and wireless lighting systems. Our expert electricians can provide customized smart lighting solutions for your home lights with electrical building management systems (EBMS) for lighting and home automations.
Lighting Related Electrical Installations
Our skilled electricians wire and install other lighting related electrical insulations like home surge protection, lighting rewiring, lighting controls, light switches, dimmers, light timers and wireless switches, 3-way switches, 4-way switches, ceiling fans, and also exhaust fans wirings, hood fans wirings, dishwasher wirings, washers wirings, range wirings, dryer wirings, and a lot more. Contact our Edmonton electricians for FREE quote and upfront pricing on any residential electrical installations and wirings.
More on our Lighting Installations Services
Ceiling Fans Installations

Exhaust Fans Installations

Bathroom Fans Installations

Lighting Expansions & Lighting Relocation

Troubleshooting all types of Light Fixtures

Crystal Chandelier Light Fixtures Installations

High Ceilings Chandelier Light Fixtures Installations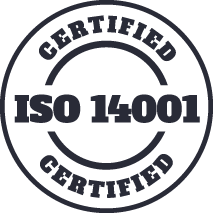 QUALITY ELECTRICAL SERVICES
We are committed to provide high quality electrical services and installations by ensuring 100% customer satisfaction and electrical installations and wirings according to The Canadian Electrical Code (CEC) and Alberta Electrical Regulations and operating our Edmonton electrical contractor business based on goals of customer satisfaction and high-quality electrical service's standards.
We are experienced, trustworthy, safety conscious, and always dependable and you can see this for yourself by checking our (A+) Rating BBB membership and great Google reviews from our thrilled and satisfied valued customers.
We have WCB coverage and are Licensed and Inured Edmonton Electrical contractor who thrive on serving Edmonton with our excellent electrical services and installations. All it takes is a quick call from you, to have our electrical estimator visit your home, office, business, or any electrical project and provide you with a detailed free upfront electrical quote. We look forward to providing you with some of the best electrical services in Edmonton. With decades of professional electric services that can be counted on to provide excellent electrical services with fair prices and on-time installations.
If you need any electrical services fill out this form. We are available on your schedule including weekends, evenings, and holidays to give you FREE electrical estimates.
8751 92A Avenue NW Edmonton AB T6C 1S7
24/7 Emergency Electrical Services