Latest News on electrical, technology, IT, software, security, internet, electricity, Edmonton, Canada and etc.
Electrical training and electrical education.
Edmonton Electrical Wiring And Installation Code Requirements Residential Electrical power systems: It's crucial to know about code requirements for the buildings as much as possible, which will help you to live and work safer, that is why Can Electric Ltd/ electrical service department is committed to improving our clients and public awareness through our monthly blog publication. The CEC-2018 requirements for general living areas in residential buildings, no point in the living area, should be more than 6 feet (1.8 m) away from an electrical outlet. Based on CEC-26-724 Receptacles for dwelling units: Except as otherwise provided, in dwelling units, electrical plugs must be wired and installed, in the finished walls of every room or area, other than bathrooms, hallways, laundry rooms, water closet rooms, utility rooms, or closets, so that no point along the floor line of any usable wall space is more than 1.8 m horizontally from a receptacle in that or an adjoining space, such distance being measured along the floor line of the wall spaces. Then to achieve this reequipment distance between two receptacles in the Rooms, Hallways and Entries [...]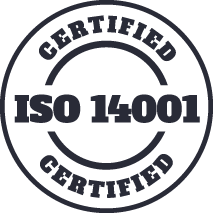 Can Electric Ltd, with experienced and professional technical personals, provides all types of electrical services and installations to commercial and residential properties.
Here are Some of our Services :
Emergency immediate electrical services
LED Lighting and Upgrading regular lighting to LED
Outdoor Area Lighting / Indoor Area Lighting
Routine Electrical Service and Maintenance
Energy efficient lighting solutions
Electrical services to schools, stand-alone buildings, restaurants, strip malls, warehouses, office spaces, coffee shops, beauty salons and etc.
Supply, installation and wiring Electric forced air electric heaters
Power distribution and voltage corrections
Data and telephone and cable wiring
Electrical wiring and service for child care facilities
Timers controlled lighting system / photocell-controlled lighting system
Energy management and Retrofit feet
Providing Electrician Services to Complexes, Schools and Organizations